This morning, at Westminster Magistrates Court, a Just Stop Oil supporter was remanded to prison after slow marching in London, marking the first time that a basic act of protest has become imprisonable.
Sam Griffiths, 48, a father and designer from Walthamstow, appeared before Judge Goldspring and was remanded to prison for a minimum of 28 days for marching on the streets of London to demand an end to new oil and gas. [1]

A further 8 slow marchers appeared at Westminster Magistrates courts this afternoon before the same Judge; one, Chrissy Kelly, 65, a retired social care worker from Muswell Hill, was remanded until 30 November, while the remaining 7 were bailed from court.
Five Just Stop Oil supporters appeared at Bromley magistrates court today, where Merle Gering was remanded until 30 November, and a further four supporters were released on GPS tag.
The Metropolitan Police reported that 23 people were charged as a result of Wednesday's slow march. Of these 14 appeared in court Thursday (where 3 were remanded and 11 were bailed from court). A further 3 Just Stop Oil supporters have been held in police custody since Wednesday and are expected to be presented in magistrates court Friday. [2]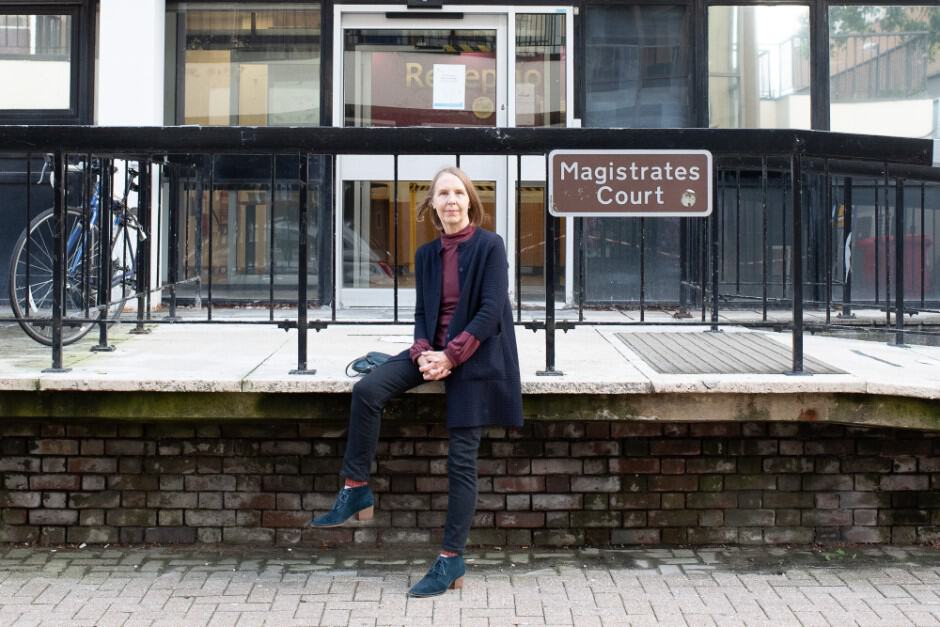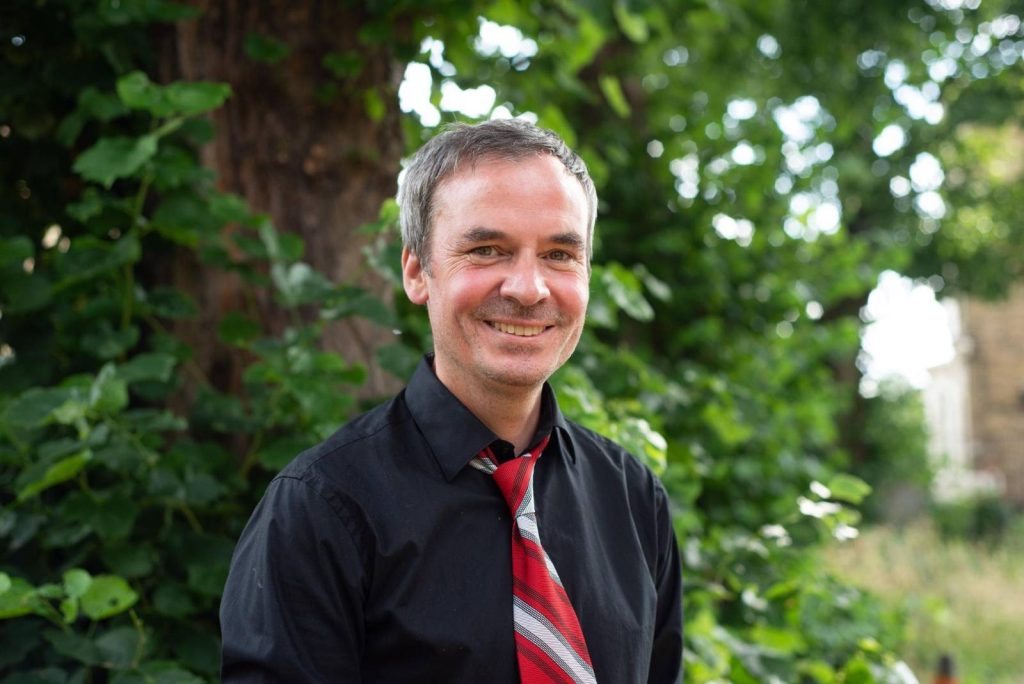 Both Sam and Chrissy were charged with a Public Order Act 2023 Section 7 offence relating to interfering with the use or operation of any key national infrastructure (roads). They both self represented in court and were each offered a choice of having their cases heard at a Magistrates or a Crown Court. The magistrate said that as section 7 was a new offence there was no precedent for charging but the maximum sentence for a guilty verdict in a magistrates court was 6 months, against 12 months at Crown Court.
Sam said, "if I am going to be facing a custodial sentence then I want to be tried by a jury of my peers."
The Crown Prosecution Service then argued for Sam to be remanded on the grounds that he has one conviction already, and has a charge to appear at Westminster Magistrates for Wilful Obstruction of the Highway. Sam responded "the real criminals should be investigated."
Sam refused to answer the question of whether he would continue to slow march. Later he argued that walking on the road was exercising his right to protest and that it was proportionate. The Judge said he has nothing against protest but that if it breaks the law then that's a problem. He had reached a decision that if Sam was to be released he would reoffend.
Sam was remanded to prison for 28 days after which time he will be brought before another judge. The remand will expire on May 2nd (unless extended).
Towards the end of the hearing Sam removed a jumper to reveal a t-shirt which said "Prosecute the real climate criminals". As he left, he waved to the people in the gallery.
Speaking before slow marching this week, Sam Griffiths said:
"The thing that keeps me up at night is food supply. Ours is fragile and there are so many pressures on it. When it goes wrong we'll lose the rule of law and people will starve. My boy will starve. He's 13 now, and it breaks my heart to think about the world he will see. So I want to do everything in my power to fight for him and his future. And have done ever since I first truly, properly, emotionally connected with what's happening – when we hit 40°C in London for the first time and we saw things starting to burn. "
Chrissie Kelly said:
" I will never stop fighting for my children's futures. I can only listen to my own conscience and act for all life on earth. The only option now is ongoing nonviolent civil resistance. I won't stand by and see our only home destroyed."
A spokesperson for Just Stop Oil said:
"More and more ordinary people understand what those involved in our judicial system do not and that is that no-one is safe from the consequences of runaway global heating. You might feel immune from extreme heat waves and mass crop failure, but in the end we will all see our children starve and have to face riots and war.
"Why, then, is the legal system aiding and abetting our criminal government in persecuting ordinary people trying to protect humanity when we should all be working together to deal with the impacts of climate breakdown and societal collapse?"
Our leaders cannot continue to ignore and exacerbate this crisis by encouraging new oil and gas, while floods and fires consume everything we hold dear. In November, we are calling for daily marches in London until the government comes to its senses and stops new oil and gas. Just Stop Oil is calling on everyone to join us in civil resistance. Sign up for action here: https://juststopoil.org/take-action/
ENDS
Press contact: 07762 987334
Press email: [email protected]
High quality images & video here:https://juststopoil.org/press-media
Website: https://juststopoil.org/
Facebook: https://www.facebook.com/JustStopOil/
Instagram: https://www.instagram.com/just.stopoil/
Twitter: https://twitter.com/JustStop_Oil
Youtube: https://juststopoil.org/youtube
Notes to Editors
[1] Just Stop Oil is a coalition of groups working together to demand that the government immediately halt all future licensing and consents for the exploration, development and production of fossil fuels in the UK. Just Stop Oil is a member of the A22 Network of civil resistance projects. Climate Emergency Fund is Just Stop Oil's primary funder for recruitment, training, and capacity building.
Just Stop Oil 'Blue Lights' policy: our policy is, and has always been, to move out of the way for emergency vehicles with siren sounding and 'blue lights' on.
[2] https://news.met.police.uk/news/further-charges-following-just-stop-oil-protests-in-london-474732